Alvernia Alumnae Association

We hope you bookmark this page and visit often.  Stay in touch and informed on Alumnae Association activities between our semi-annual publication of "Alvernia Alive".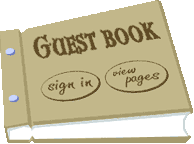 This page was last updated on: February 3, 2018
ALVERNIA ALUMNAE ASSOCIATION

MISSION STATMENT

The mission of the Alvernia Alumnae Association is to establish a community with all of the women who attended Alvernia High School and all of the men and women who taught at, worked for or were otherwise associated with Alvernia High School.

The Association offers members of this commmunity the opportunity to support the

School Sisters of St. Francis in their ministries through fundraising events.

The School Sisters of Saint Francis

A religious community of women that serves in educational, healing and pastoral ministries in 21 states and 10 countries.

Thanks to the many Sisters who influenced the lives of Alvernia Alumnae.


To learn more about The School Sisters of St. Francis, visit their web site:


Barbara Joan Zeitz, M.A., Author, (nee Kuffel, class of  '59)

Available from Amazon, Barnes & Noble or your favorite bookstore, (also available as an e-book) 

Signed copies are availbe by contacting Barbara directly at:  
bjzeitz@comcast.net 
/ 630-802-9723
A NICE MOTHER'S DAY GIFT FOR EVERY WOMAN IN YOUR LIFE, INCLUDING YOU!

       Her History / Your History

   $15 each / 2 for $25 / 3+ $10 each

     FREE Shipping/NO tax

       Signed IF YOU LIKE

            630-802-9723